A new, stylish control unit – UKU Glass Black with Wi-Fi remote control. Black glass display on the control panel and a remote-control functionality used via a "IKI" mobile application make for a winning combination.
IKI-Kiuas Ltd. launched today a custom branded wifi app "IKI" to control saunaheaters remotely. The application was co-designed together with HUUM OÜ. UKU Glass Control units are being sold as a suggested set option with IKI heaters. IKI-Kiuas Ltd. has selected HUUM`s wifi controllers for their unmatched design, functionality and security features.
Using the mobile phone application, you can switch the sauna heater on remotely, for example after a long day at work, at the end of a workout or even while jogging. It only takes a few clicks to get your sauna warming up and ready for bathing once you get home. Use the mobile app to set desired the temperature and the heating start and end times. You can even view a curve of the sauna room temperature rising in real time.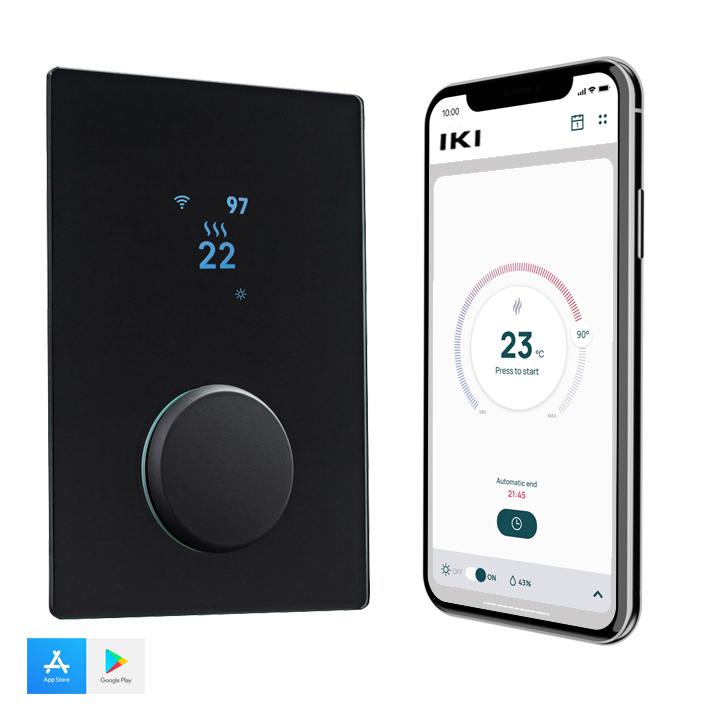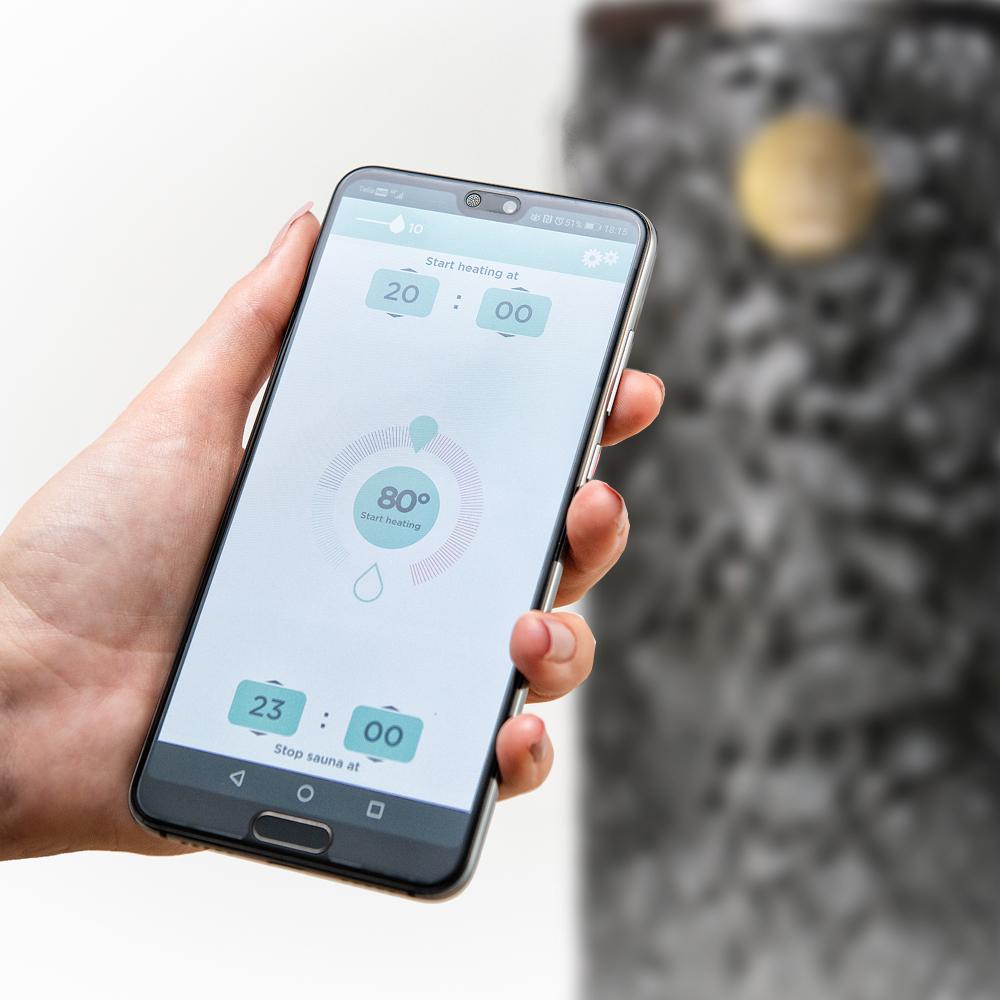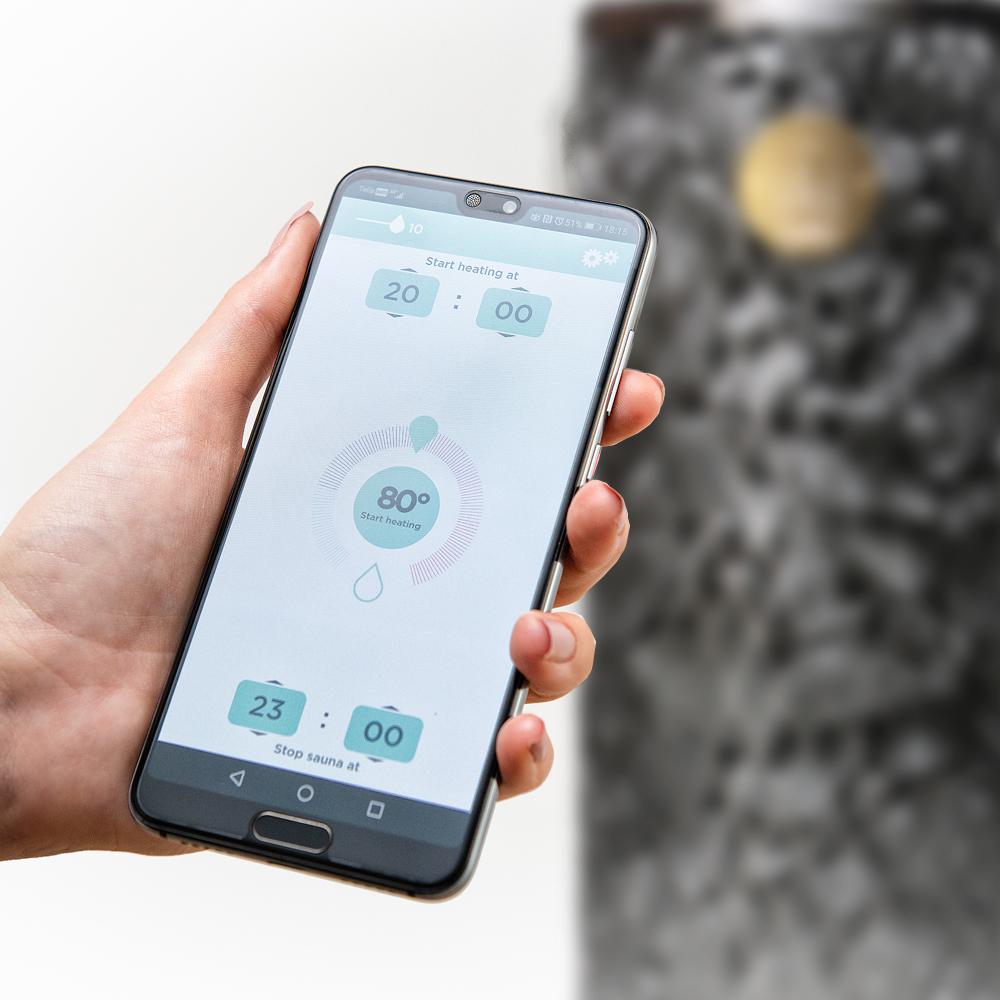 Heating a sauna with the UKU Glass Black Wi-Fi sauna control unit is easy and convenient. It is possible to switch the heater on traditionally from the control panel or remotely via the mobile app. The heater's control panel needs to be connected to a Wi-Fi network in order for the mobile app to be used.
Compatible with max. 18 kW heaters
Remote control via mobile app "IKI"
Android, iOS
5 language choices
Unlimited number of users
Notification when set temperature is reached
Overheating safeguard
Timer
Child safety lock
Door sensor