"It doesn't matter which stove you have in a sauna, as long as it's an IKI"
M/Y Fortune is a sauna ship specialized in memorable cruise experiences. The ship's specialty is a stunning sauna built in the bow of the ship that can accommodate ten people at a time. Functioning as the sauna's "engine" is an Original IKI wood-burning stove, that has received high praise from the passengers.
The M/Y Fortune is an old school ship built in Finland in 1966. It has also been used to operate the Naissaari route in Tallinn, Estonia. My Fortune Oy acquired the vessel in the summer of 2022, and it was returned to its roots in Finland.
The idea for a sauna-cruise ship with a spectacular sauna and a first-rate bathing experience, was a long-time dream. "I've been in the industry for over 10 years, and my customers have repeatedly asked after sauna cruises. This solidified the feasibility of the concept. I became aware of the technical challenges when we set out to build a sauna inside a steel/aluminium frame, but the result is great," explains Joona Korja, a co-owner of M/Y Fortune.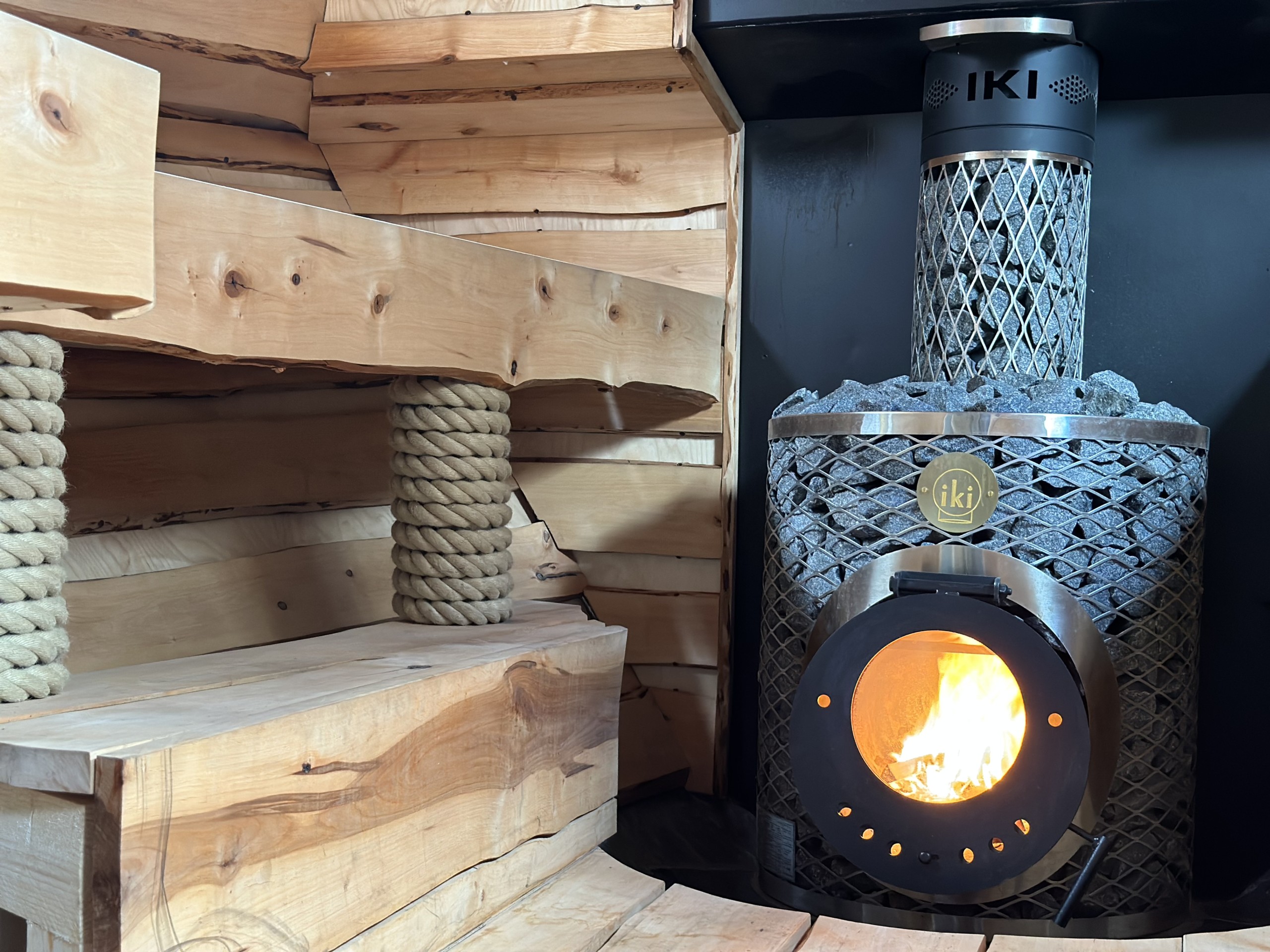 According to Korja, the wood heated IKI stove was the number one choice from the beginning. "It doesn't matter which stove you have in a sauna, as long as it's an IKI stove, said a good friend of mine once while bathing at the private sauna in Löyly. And I find this to be an absolute truth. Even while we were still looking for a suitable boat, we had decided that the sauna would have an IKI wood-burning stove inside it."
The feedback for the sauna has been incredibly good, much better than anticipated. "After inviting the management of the Finnish Sauna Society for a test run, we asked for their honest feedback. 'An incredible concept and a great sauna-bathing experience! You can proudly advertise this as the best continuously heated sauna in the world', they said," enthuses Korja.
He goes on to say: "The sauna stove itself seems very high quality and is certainly one of the best in the world, but the friendliness and expertise of the IKI team also made a great impression on me. It's great that in addition to creating the perfect sauna-bath, they also invest in the visual design of the stove. It's much easier to build a sauna when you have a great-looking stove as the focal point."