IKI Heaters still go strong after 10+ years.
Sauna Hermanni's customers praise IKI heaters for their moist steam and high quality.
Sauna Hermanni was founded in the 1950s and is currently one of the oldest public sauna establishments still operating in Helsinki. There are two sauna rooms, both of them used almost every day of the week. On Fridays and Saturdays the sauna rooms are available to be booked for private functions.
Sauna Hermanni is operated by entrepreneur Mika Ahonen, together with his trusted companion Milo, the sauna dog. Ahonen has refurbished the establishment to reflect the 1950s style and now the place truly emits an historical vibe.
Sauna Hermanni has two IKI electric heaters that have kept the sauna bathers warm for the past ten years. The smaller sauna room has the 15 kW IKI Pillar, while the larger room makes bathers sweat with an 18 kW IKI Pillar. Both heaters were installed in the spring of 2010. According to Mika Ahonen, his customers like the IKI heaters and enjoy the plentiful steam generated by the copious amount of stones that is characteristic to IKI.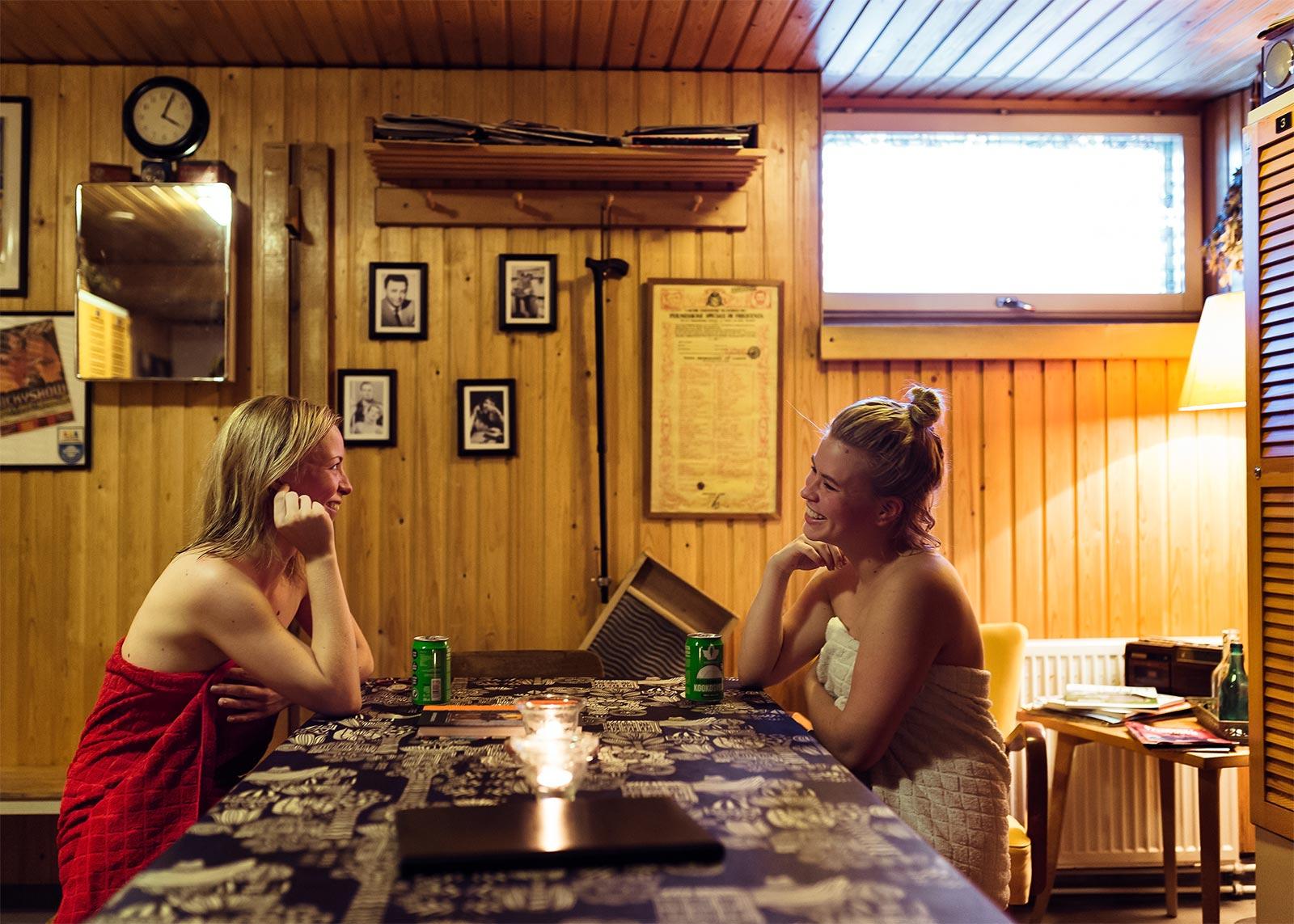 According to feedback the steam generated by IKI electric heaters is pleasantly moist and the heaters do not tail off toward the end, as prior heater models tended to do. The sauna-bathers have different ways of throwing water on to the heaters; some pour it from the top, others flick it to the sides of the heater. "IKI sauna brand is recognizable and our customers know them for their high quality", Ahonen adds.