How about sauna at 40m height admiring Helsinki from above?
The first ever sauna gondola, situated in a ferris wheel or in any amusement park ride anywhere in the world for that matter, opened for public in July 2016 as part of the SkyWheel Helsinki.
Situated in Helsinki's Katajanokka region, it is possible to enjoy the IKI sauna experience while riding 40 metres off the ground and looking at the breath-taking view over Helsinki. Dubbed as the SkySauna, the gondola is a collaboration between IKI Kiuas and SunSauna. The limited power supply to the gondola, posed a slight challenge. To overcome it, IKI built a custom electric heater: a 1-phase, 3,3 kW Pillar IKI.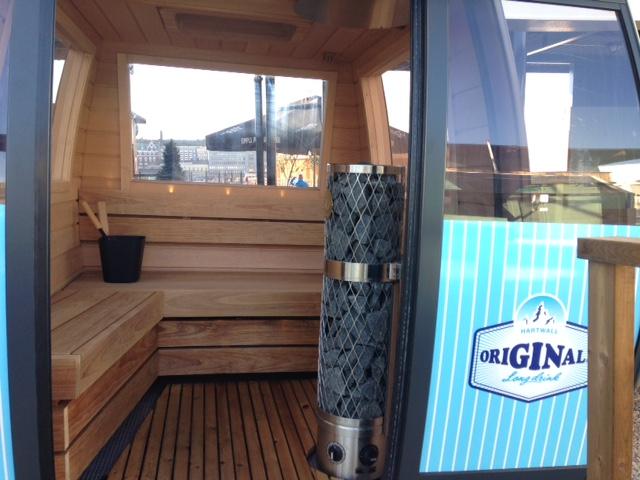 The idea for the SkySauna came to Jaron Duivestein, the CEO of SkyWheel Helsinki, while he was flying into Finland and read in the airline magazine an article about a sauna built into a cable ski lift up in northern Finland. They are unable to feed constant power to the cabin through the cable track, so the sauna in question needs to be recharged after each round.
At SkyWheel Helsinki, it was possible to fix a constant power supply. So, Jaron decided to see if he could realize a unique experience and create a new attraction in the heart of the city centre: a sauna with a view, and the possibility to relax in a jacuzzi and take a shower afterwards.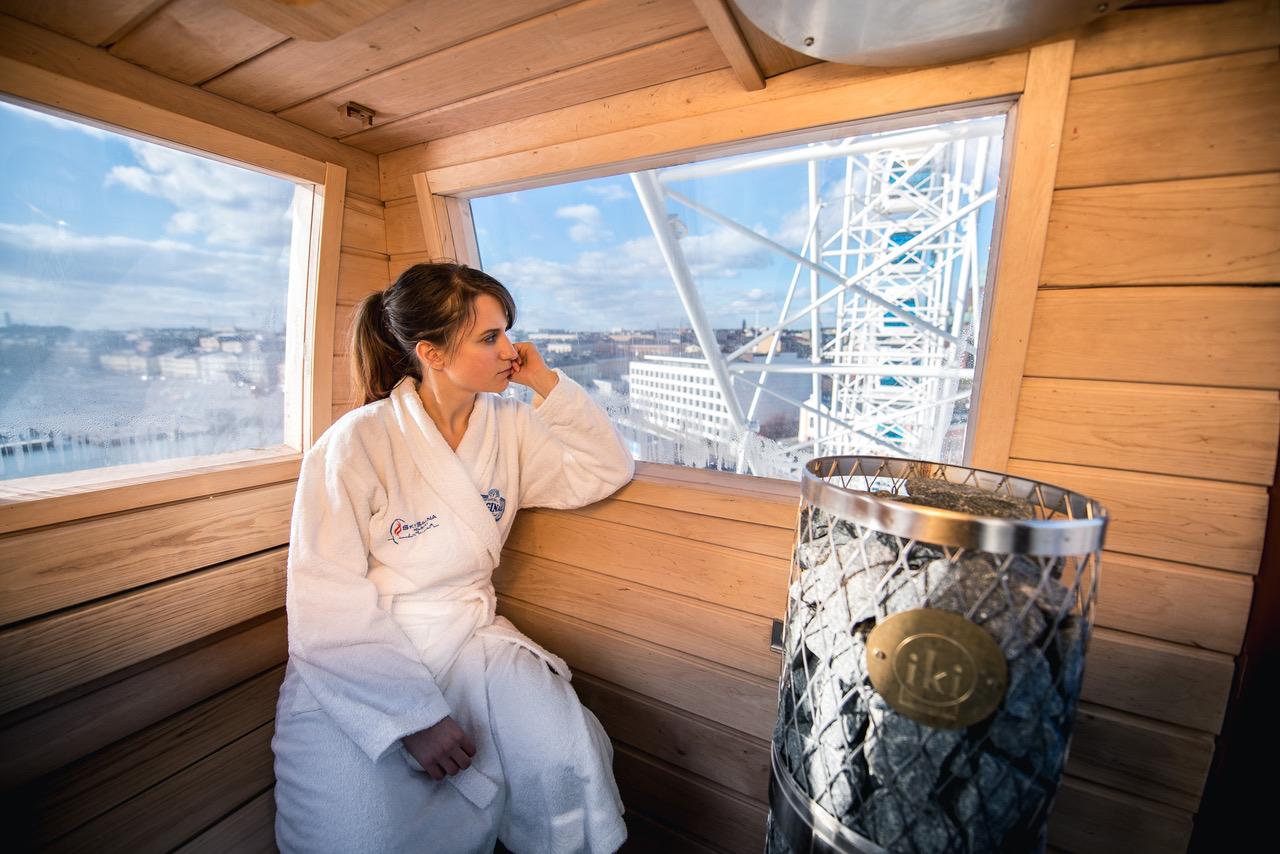 Although there were many challenges with space, isolation and the heater's power requirements, the end result is exactly what Jaron had envisioned. Based on our idea, another sauna in an observation wheel is in planning at a yet undisclosed location, and we hope to see many other implementations of our idea around the world.
"We have had a lot of positive feedback for the SkySauna. The bathers are thrilled about combing the IKI steam with experience of riding 40 metres above Helsinki," comments Roosa Kortelainen from SkyWheel Helsinki.