"I wanted to create a feeling, as if the sauna stove had always been there."
The picture window of the Uunisauna, located in the old Högfors ironworks in Karkkila, offers a fantastic view of the river flowing by.
Opened in June 2022, the Uunisauna is built inside an old factory hall, in place of an old enamel oven. In the fall of 2021 when Juulia Jokinen happened to drive to Karkkila, she instantly fell in love with the premises of the old ironworks. That's when the idea hit her: We need to build a sauna here!

The atmosphere in the sauna imitates that of the workshop; there are several gauges, levers and gears left on the walls. By twisting a valve, a copper tube sprays water on to the sauna stove. The real eye-catcher in the sauna is a genuine IKI wood-burning stove, with a large glass hatch in the front that shows the fire burning inside. The hatch on the Löyly IKI stove was customized with the UUNI logo, and the ensemble is finished off with a black IKI chimney pipe.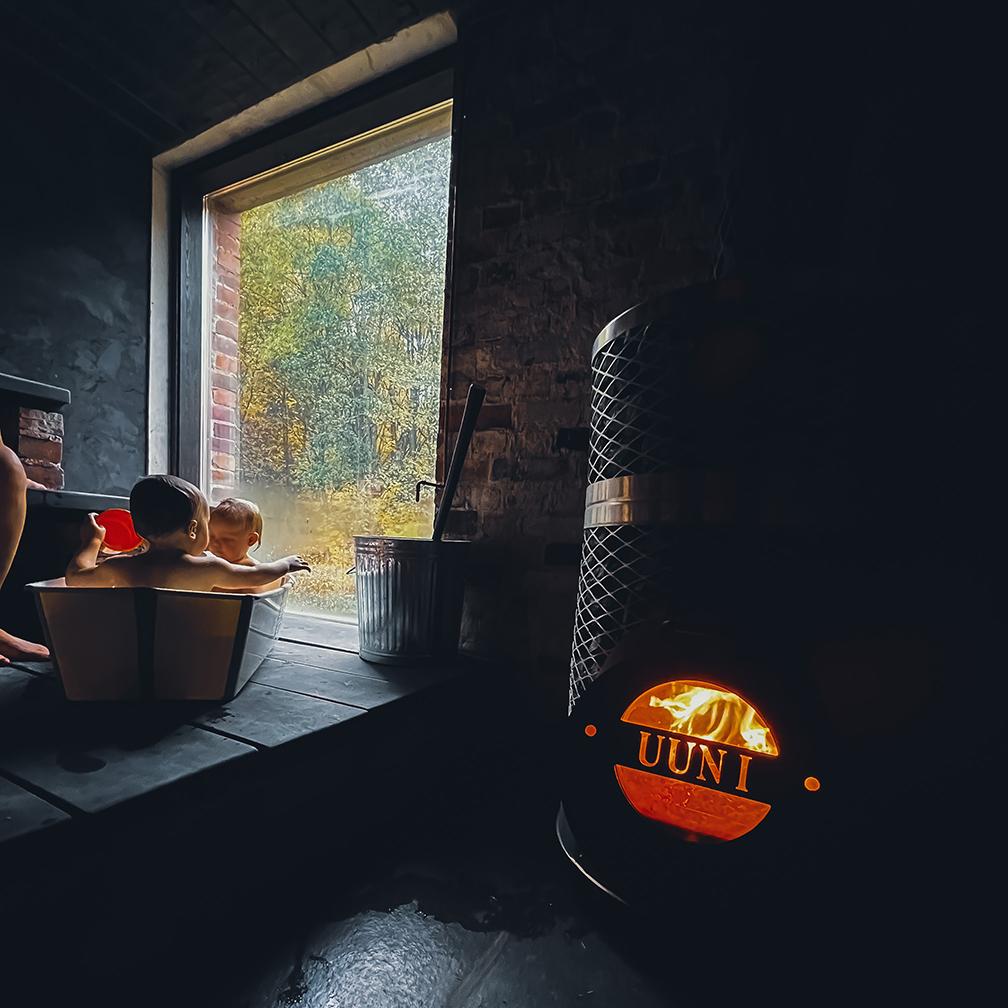 "I wanted to create a feeling, as if the sauna stove had always been there. The wood-burning stove was really the only choice for the sauna, called "the oven". I fell in love with the IKI stove because it is so spectacular, at once rough and luxurious. It matches the atmosphere of the whole sauna with its brick walls. Finnish craftsmanship and quality can be seen and felt in the stove, and they pay homage to the history of the ironworks," explains the sauna entrepreneur Juulia Jokinen.
The operations of the rental sauna have kicked off nicely according to Jokinen, and the feedback has been positive: "It hadn't even occurred to me until the opening to think 'what if the sauna turned out bad and people didn't like to bathe there. The wonderful setting and all the details would have been wasted."
The worry turned out to be unnecessary as each sauna-goer has praised the bathing experience specifically. "The best comments have come from people who, according to their own words, generally don't like going to the sauna. They say they enjoy sitting in the sauna for a long time and visit it several times in one go. Two hours is often not enough!" Jokinen adds.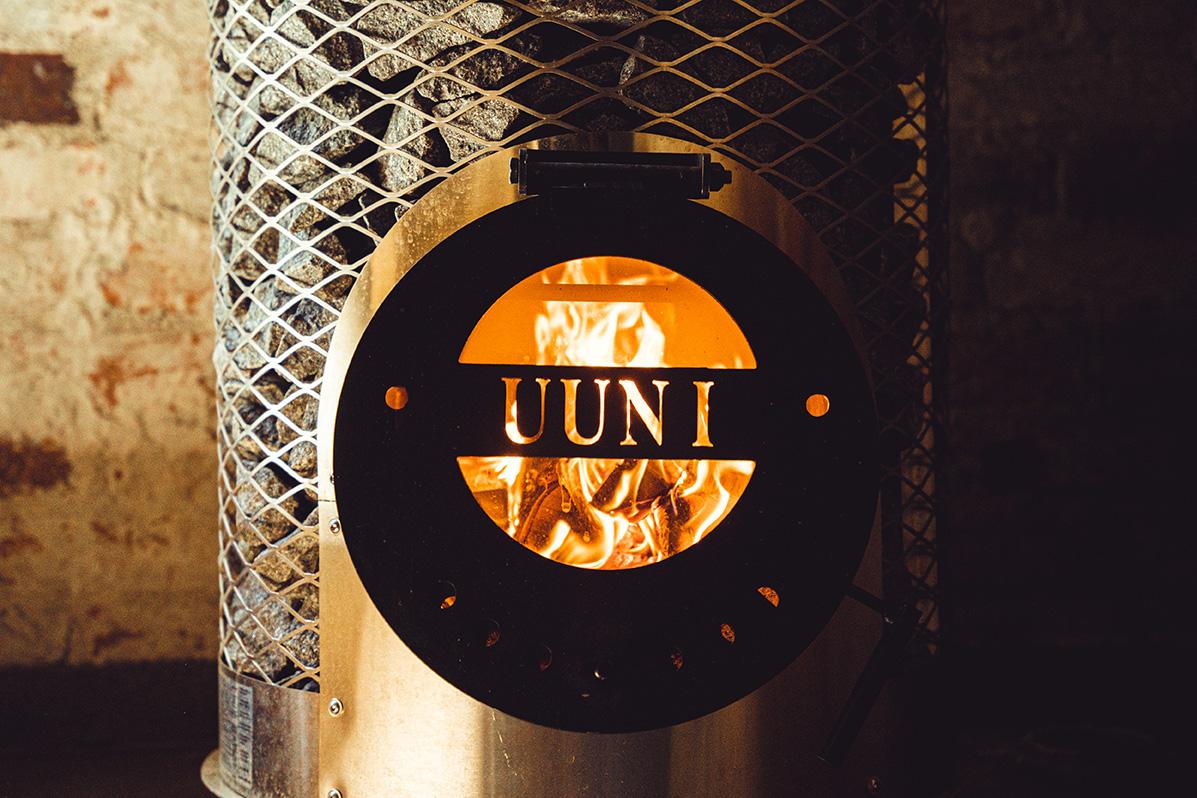 You can visit the Uunisauna for the mixed shift during the sauna's general opening hours or try the women /men -only shifts on the evenings reserved for those. The sauna with its accompanying cabinet can also be reserved for private use for parties or everyday use.