Pillar-IKI gives pleasant humid steams in Villa Furuvik, receiving great feedback from the customers.
The sea shore sauna at Villa Furuvik is located in Jollas, in Helsinki's Laajasalo district. The sauna building once served as a storage shed for fishing nets, so it is located right by the sea. In the summer, sauna bathers can take a nice cooling swim in the sea. In the wintertime, they have an opportunity to go ice swimming.
The sauna was completely renovated in 2018. A 15-kW Pillar-IKI electric heater was selected as the heat source and placed in the very middle of the sauna room. The sauna can accommodate 12 people at a time and stunning views open up to the sea from the benches.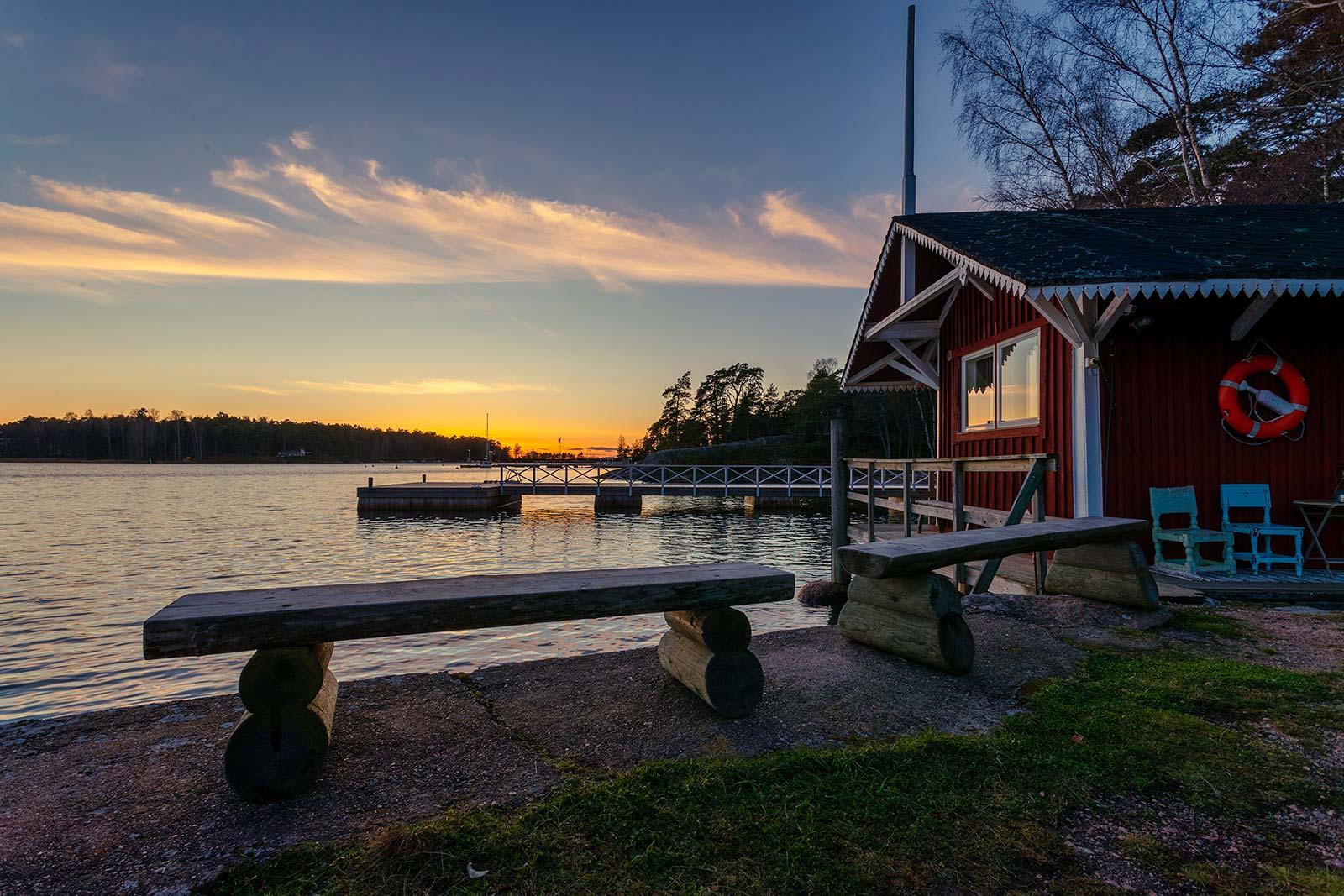 "This sauna is very familiar and dear to me," says Tea Lindberg, who runs the sauna. "I have sat on these benches so many times, enjoying the moist warm heat while staring out at the ever-changing sea."
The steam at the sauna by the shore has received good feedback from customers. "The IKI sauna heater is definitely one of the best electric heaters that I have ever come across. It is large and can accommodate about 250 kilos of stones, which means the sauna stays warm for a long time. Thanks to the size of the heater and the amount of stones in it, there's also a wide range to the steam," says Lindberg.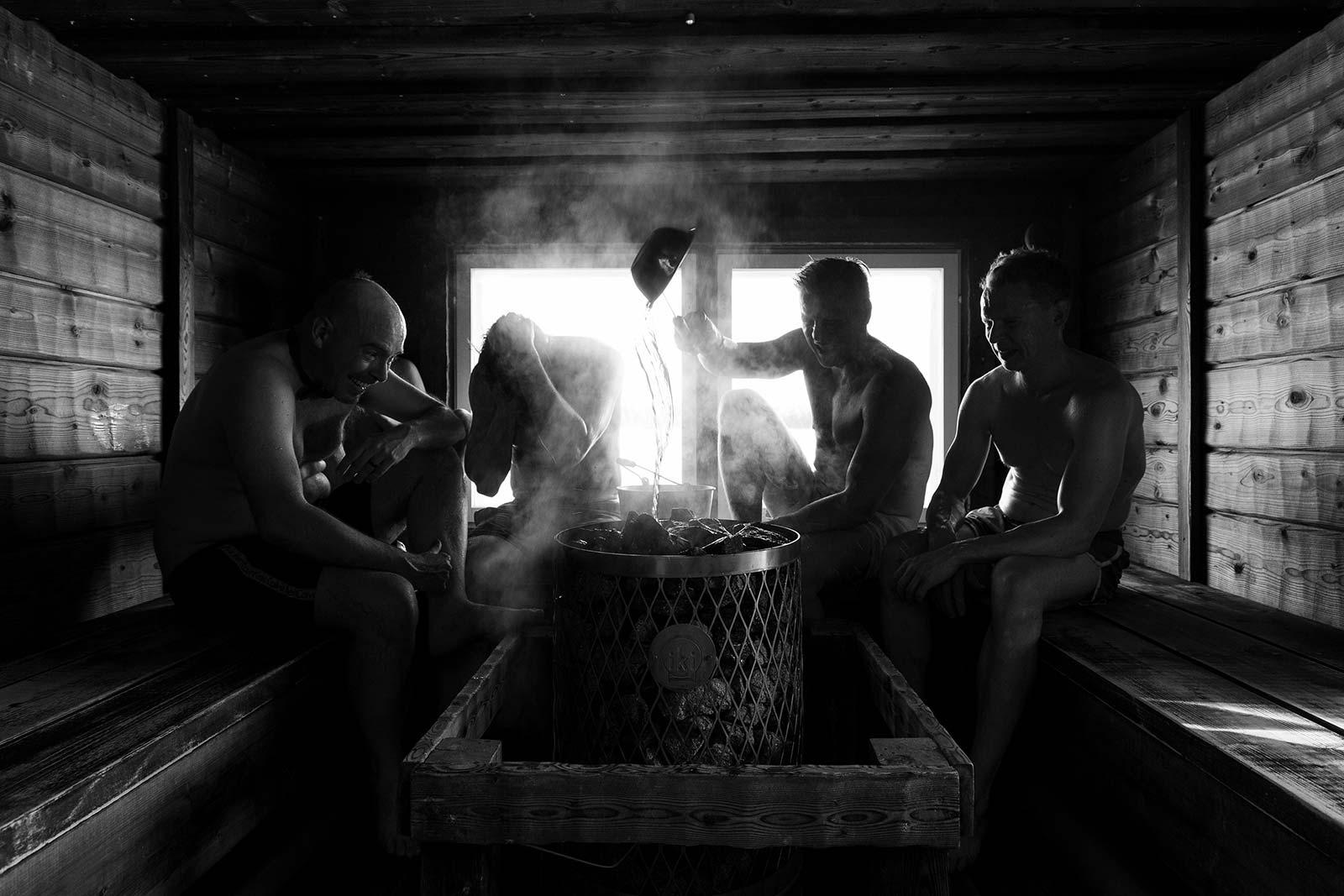 "Personally, I don't care for very hot steam," she says, and continues: "For me the most important thing is the humidity. That's why I like to create steam by slowly pouring, almost dribbling, the water on to the heater. Throwing water on to the sides of the heater also produces a nice moist steam. So, the milder steam suit me, but customers who want a more intense experience, are also able to give themselves a good baking in this sauna. And that is what makes IKI the perfect heater for our needs."